Sprintime Spindle Gardening Rabbit Pair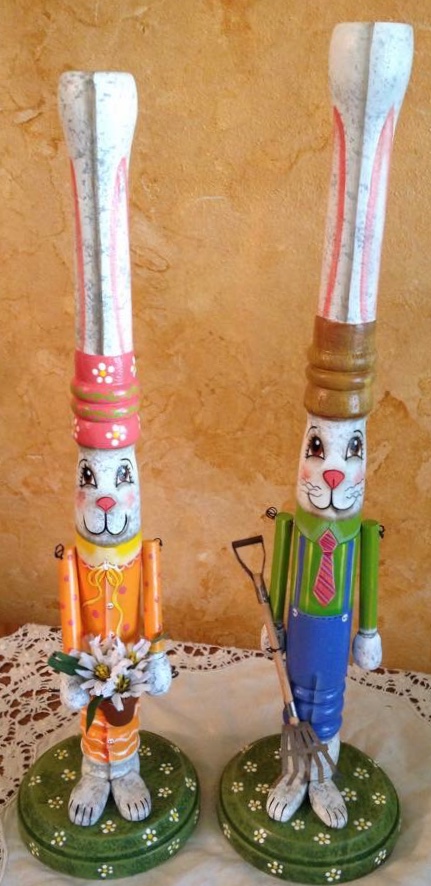 SPRINGTIME RABBITS

This charming set of spindle rabbits measure 15" & 16" in height and are hand painted from colonial chair spindles. A whimsical addition to anyone's spring décor!
These rabbits are sold out but can be created on different spindles by order. May show will feature a number of rabbits.