Assorted Snowman Items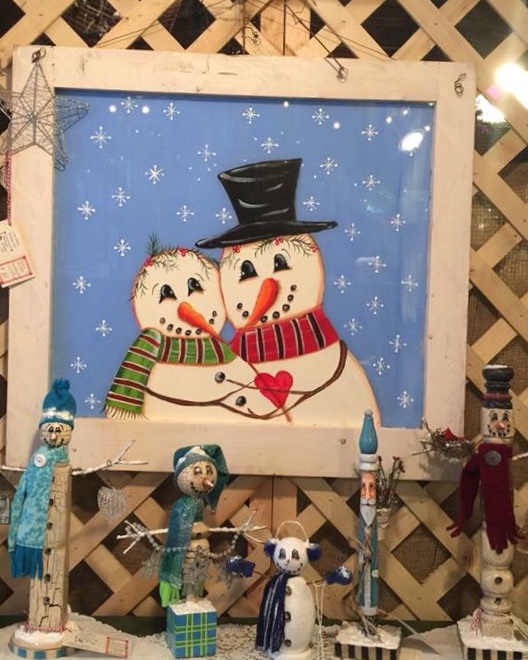 SNOWMEN WINDOW

Hand painted glass window measures 26" in height and 28" in width and is titled "True Love". It has a wire hanger for easy display.

Price: $85.00

SNOWMAN SPINDLES

Snowman spindles are available in a large variety of sizes, colors, styles and price ranges. These are some examples from 2017. Many more snowmen will be created in 2018 and will be available at most fall and winter shows.