Hand painted slate piece from 19th century black board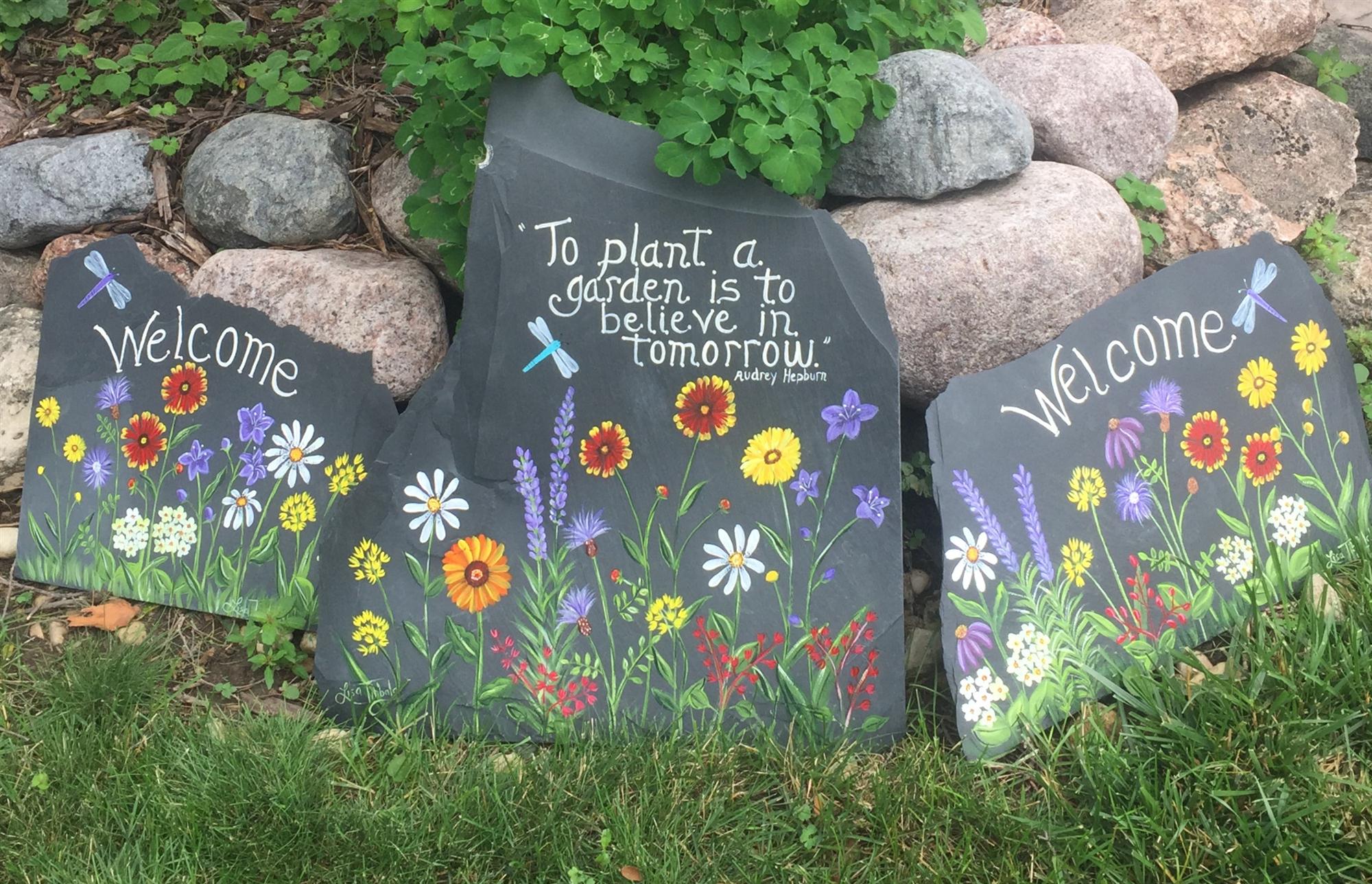 SLATES

These hand painted slates come in a variety of shapes and sizes. They can be painted in garden themes, Halloween, Christmas themes or custom painted. They are painted with a permanent outdoor paint and can be displayed in a garden, patio or used indoors. Smaller slates can have a hole drilled for hanging. Prices vary, depending on size and degree of painting. Prices start at $24 for small slates ( 10"x 4" approx. size.)
Medium slates 12"x 8" approx. size range from $32-$45 and large slates 14"x 20" on up, range from $56-$85. Larger size slates are available on a very limited basis and prices are $100- $125. Due to weight, these items are only available locally at shows.